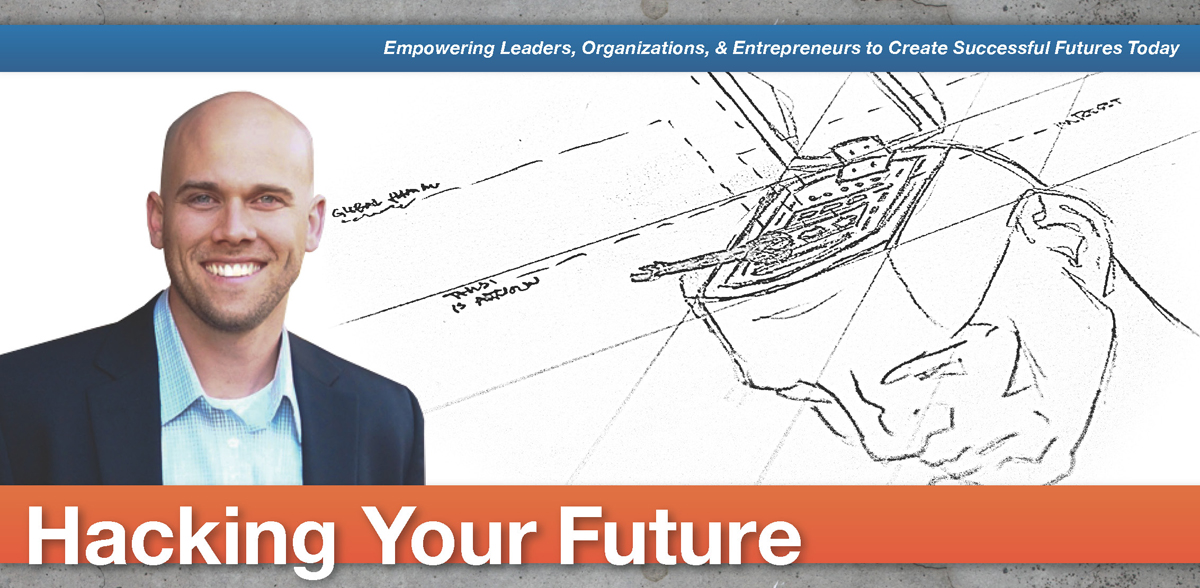 Hacking Your Future is a free weekly memo that provides readers with practical and applicable tips for uncovering their future success. Readers are challenged to re-imagine their personal and professional narratives, goals, and objectives, and re-invent their lives and work in a manner consistent with their new vision of the future.
This week's focal point: Prioritizing where to best invest your energy for the highest return is one of the most difficult tasks for anyone in a leadership position. Failure to do so effectively will often make everything feel "urgent," creating unnecessary stress and anxiety. In a recent client engagement, we tackled this problem through a simple process of identifying those things that were in my client's control and those things that were not. What we discovered is that most of the feelings of "urgency" in her life resulted from things that were outside of her control. In order to maintain life balance and mental wellbeing, it is important to regularly undertake a simple process of prioritizing those things that will actually allow you to continue providing exceptional value to your stakeholders. I recommend doing the following:
Make a list of the things you "feel" you need to do (those things creating a sense of urgency), the things you are actually involved in and doing now, and the things that you've put off as a result of the first two lists.
Determine which items are out of your control and remove them from your list.
Determine which items result from the unclear, unrealistic, or imagined expectations of others and remove them from your list. (If necessary, consult with others to establish clear and reasonable expectations.)
Review your list and prioritize only those items that remain.
The things that are either out of our control or based on unrealistic or imagined external expectations, whether at work or home, generate most of our feelings of anxiety and "immediacy". These pressures create a defensive posture and stifle our ability to create successful futures. In actuality, there are very few things that require immediate attention. Additionally, basing priorities on unclear expectations can only result in fruitless and often frantic activity.
Tip of the week: Be sure to establish realistic and clearly communicated expectations both with yourself and with those to whom you are accountable. Doing this on the front end will help to minimize the "urgency" that comes when expectations are unclear, unrealistic, imagined, or simply not within your control.
You may subscribe and encourage others to subscribe by clicking here.
Privacy statement: Your email address is never shared with anyone for any reason.
Check out my podcast series called The Futurist on iTunes.
If you'd like to reach me by email: [email protected]
or call my direct line: 828-367-0290
© J.P Nichols & Associates Inc. 2013. All Rights Reserved.