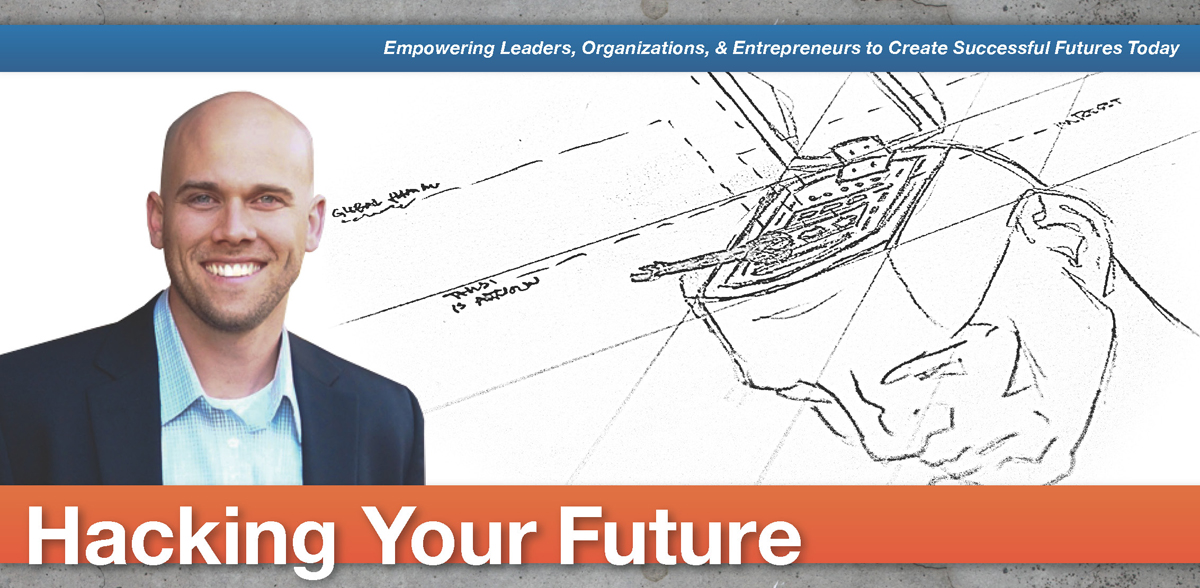 Hacking Your Future is a free weekly memo that provides readers with practical and applicable tips for uncovering their future success. Readers are challenged to re-imagine their personal and professional narratives, goals, and objectives, and re-invent their lives and work in a manner consistent with their new vision of the future.
This week's focal point: In today's market, it is common for consumers to be overwhelmed by the plethora of products and services available, which is why it is important for sales professionals to distinguish themselves from the competition as well as from the stigma that often accompanies the sales profession. While providing "better" products and service is certainly important, separating oneself from the competition is done through rapidly establishing trust with existing and potential clients.
Establishing trust requires that you master the following:
The ability to frame the issues your clients and prospective clients are facing today in a larger context.
The ability to assess how the implications of those issues may impact their future condition.
The ability to identify and access resources that will both improve their current situation and position them for future success.
You are not limited in your ability to provide valuable advice or make valuable connections, and the needs of your clients and potential clients are not limited to the product or service you are currently offering. Always remember you're dealing with people, and all people have areas in their lives in which conditions could be improved. If you have access to a resource that can address or dramatically improve that person's condition, either personal or professional, you have an opportunity to establish yourself as a trusted resource. Learning to do this effectively will add value to the services you provide, while dramatically boosting your sales.
Tip of the week: Remember that your value is not in the products you sell, but the solutions you provide.
You may subscribe and encourage others to subscribe by 
clicking here
.
Privacy statement: Your email address is never shared with anyone for any reason.
Check out my podcast series called The Futurist on iTunes.
If you'd like to reach me by email: [email protected]
or call my direct line: 828-367-0290
© J.P Nichols & Associates Inc. 2013. All Rights Reserved.