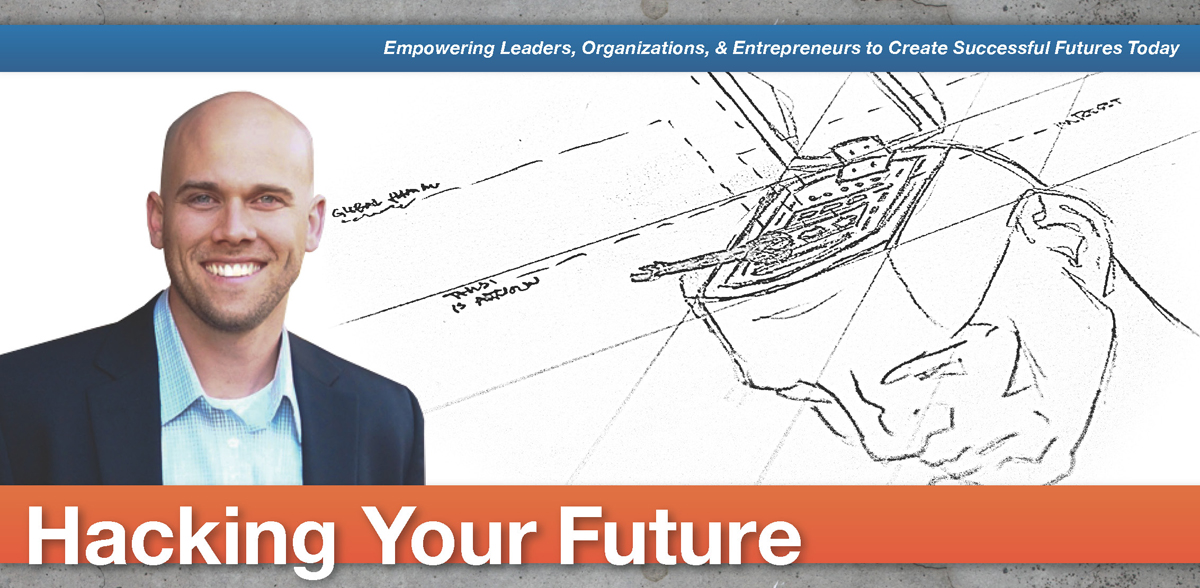 Hacking Your Future is a free weekly memo that provides readers with practical and applicable tips for uncovering their future success. Readers are challenged to re-imagine their personal and professional narratives, goals, and objectives, and re-invent their lives and work in a manner consistent with their new vision of the future.
This week's focal point: 
This morning Walmart Stores, Inc., announced their partnership with
autoinsurance.com
 to provide their customers with price comparisons and options among several different insurance carriers. Regardless of what you may think about Walmart's historical business practices, their ability to leverage their resources, market reach, and customer information has given them a keen insight into new markets that meet emerging demand. The key word here is "emerging," which signifies a proactive approach to business growth and market reach.
For most, the idea that Walmart is somehow capable of meeting our insurance needs is a stretch to say the least. However, if we step back and consider the fact that auto insurance is required by law and the auto insurance industry competes on price; then who better to break into a price driven product market than the largest discount retailer in the world?
Whether it's auto insurance, organic produce, or household goods, Walmart's model to provide deeply discounted products and services to the masses has not changed. With this latest venture they have simply incorporated a new product into their existing model.
Whether you're a small local business or a global giant like Walmart, continuous growth in business is dependent on your ability to identify peripheral markets where your business model makes you uniquely equipped for rapid delivery and implementation.
The Fulcrum: Take time to identify emerging market needs where your current business model uniquely position you and your organization for new areas of growth.
You may subscribe and encourage others to subscribe by clicking here.
Privacy statement: Your email address is never shared with anyone for any reason.
Check out my podcast series called The Futurist on iTunes.
If you'd like to reach me by email: [email protected]
or call my direct line: 828-367-0290
https://thenewfuturist.com
© J.P Nichols & Associates Inc. 2014. All Rights Reserved.