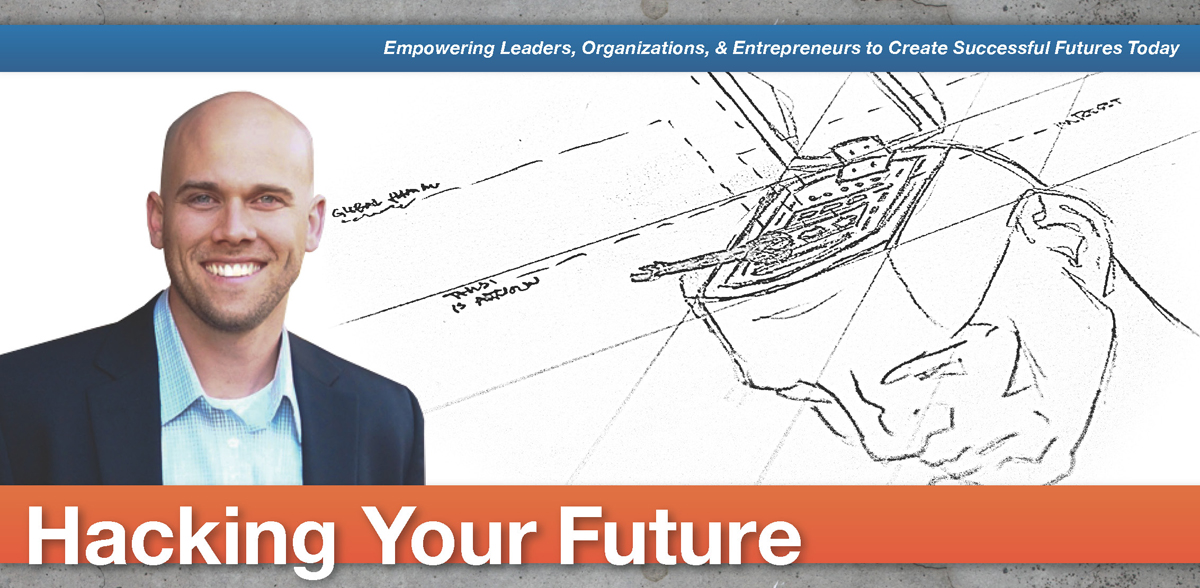 Hacking Your Future is a free weekly memo that provides readers with practical and applicable tips for uncovering their future success. Readers are challenged to re-imagine their personal and professional narratives, goals, and objectives, and re-invent their lives and work in a manner consistent with their new vision of the future.
This week's focal point: Companies like Apple, Avid, and Ableton, have made it easier than ever for people with no musical training to create and compose music through their virtual recording studio programs. There are endless tools and features that ensure the user has virtually everything they need to create a musical masterpiece. But the reality is that most of those features and tools will never be used. As a musician I can honestly say that I might use 10 to 20% of the features that come with my recording studio software, while the other 80 to 90% lie dormant because:
I do not see where those features immediately fit with the way I compose music and…
As a result, I haven't taken the time to understand what those features do, how they are used, and why others have found them to be so valuable.
If you read that again you will see that this line of thinking is completely illogical. How can I honestly determine whether or not these features fit with my music if I do not take the time to understand what they do, how they are best used, and why others find them to be of value? The answer is simple: I cannot. I have unwittingly limited my ability to create a masterpiece.
It's this same illogical approach that so many are using when it comes to planning for long-term success and growth. There are vast amounts of information, resources, and tools that, at least in theory, equip us for successfully navigating constant change and future uncertainty. But the majority of these resources are often ignored because we cling to what we know, what we are comfortable with, and what makes us feel productive. In order for leaders and organizations to begin creating long-term growth and success, they must begin to:
Challenge widely held beliefs and ideas about their ability to plan for and shape the future.
Identify and challenge their own critical assumptions about the future and their role in it.
Challenge the traditional models and methods of decision-making.
By doing so, you can fully utilize the valuable resources and tools you have available to you.
The Fulcrum: Take time to identify where your beliefs and ideas may be limiting your ability to create long-term growth for you and your clients. Who knows, you might just create a masterpiece.
You may subscribe and encourage others to subscribe by clicking here.
Privacy statement: Your email address is never shared with anyone for any reason.
Check out my podcast series called The Futurist on iTunes.
If you'd like to reach me by email: [email protected]
or call my direct line: 828-367-0290
https://thenewfuturist.com
© J.P Nichols & Associates Inc. 2014. All Rights Reserved.