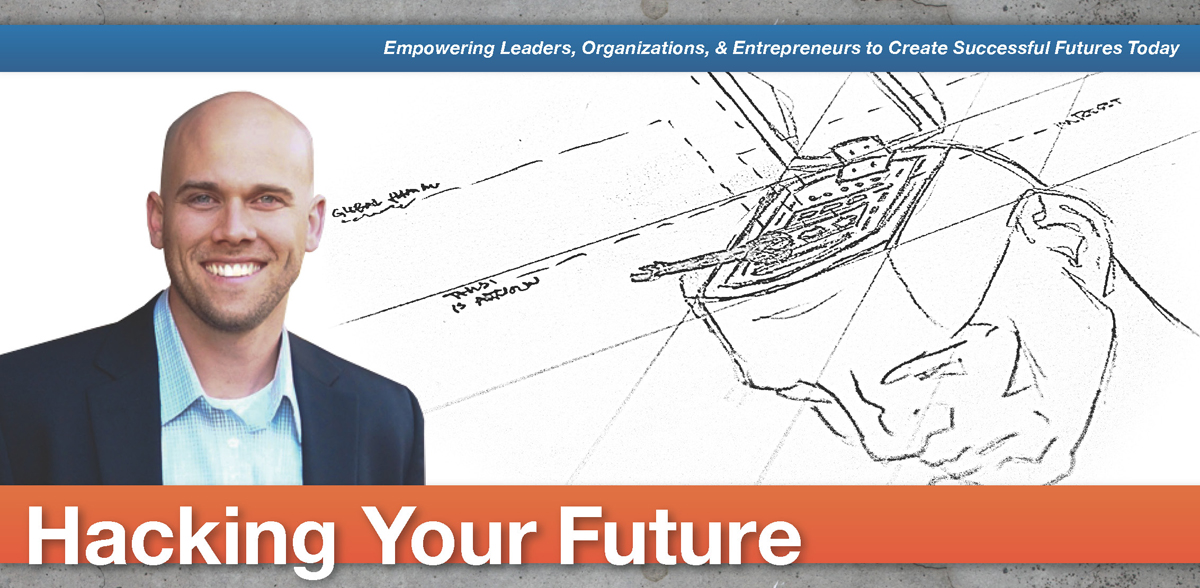 Hacking Your Future is a free weekly memo that provides readers with practical and applicable tips for uncovering their future success. Readers are challenged to re-imagine their personal and professional narratives, goals, and objectives, and re-invent their lives and work in a manner consistent with their new vision of the future.
This week's focal point:
 The 21st century is changing the way we think about familiar concepts and terminology. For example, the term "hacker" had a predominately negative connotation until the early and mid 2000's. Now there are widely publicized hacker conferences and competitions. In fact, when I was choosing the name for this newsletter, I discovered a clear generational divide between those who associated the name with accessing valuable information for their future and those who associated "hacking" with gross invasion of privacy and criminal activity. This is but one example of how concepts that once held a widely agreed upon definition have drastically changed. Why exactly is that? The short answer is: context. Context defines concepts and will therefore also determine a consumer's changing perception of a particular product or service.The McDonald's Corporation is facing this very issue. In 2013 the fast food giant saw lower than expected sales and a two percent customer decline globally. Their projected outlook for 2014 shows much of the same. McDonald's CEO made the comment in January that they need to focus on ensuring future customer relevance. Businesses, products, services, and institutions, lose relevance because they have either ignored or miscalculated changes to the business and social context.Consider the popularity of the "value menus" and "value meals" in the late 20th and early 21st centuries. These meals were low cost, low quality, and fast. The reason this concept was so successful was that it met a short-term need for food at a price point that out-weighed the long-term cost to one's health. Consumer context in the last several years has changed dramatically.
The concept of value today is defined by both the short and long-term costs to the consumer, as consumer awareness about the quality of food and its impact on one's health increases. This shift in the consumer perception of value is causing industry leaders like McDonald's to make drastic decisions about their future direction and the action they must take to ensure their future relevance.
This is why leaders and organizations must be able to identify emerging trends and potential issues that could dramatically change the context upon which their current relevance depends.
Here are three things you can do ensure you're taking future context into consideration:
Identify the critical components that define the context of the products and services you provide today (discretionary income, weather conditions, etc.).
Look for emerging trends and issues that could greatly impact those components, changing the context, and thereby, the overall perception of these products and services.
Determine what action you'd need to take today if these changes were to occur.
By doing so you will help to ensure that your products and services are consistently relevant, thereby generating long-term growth both in revenue and market share.
The Fulcrum: As context changes, so do consumer's perceptions and behavior. Leaders and organizations must use available information to detect early signs of dramatic change in order to take action before those changes occur.
You may subscribe and encourage others to subscribe by clicking here.
Privacy statement: Your email address is never shared with anyone for any reason.
Check out my podcast series called The Futurist on iTunes.
If you'd like to reach me by email: [email protected]
or call my direct line: 828-367-0290
https://thenewfuturist.com
© J.P Nichols & Associates Inc. 2014. All Rights Reserved.