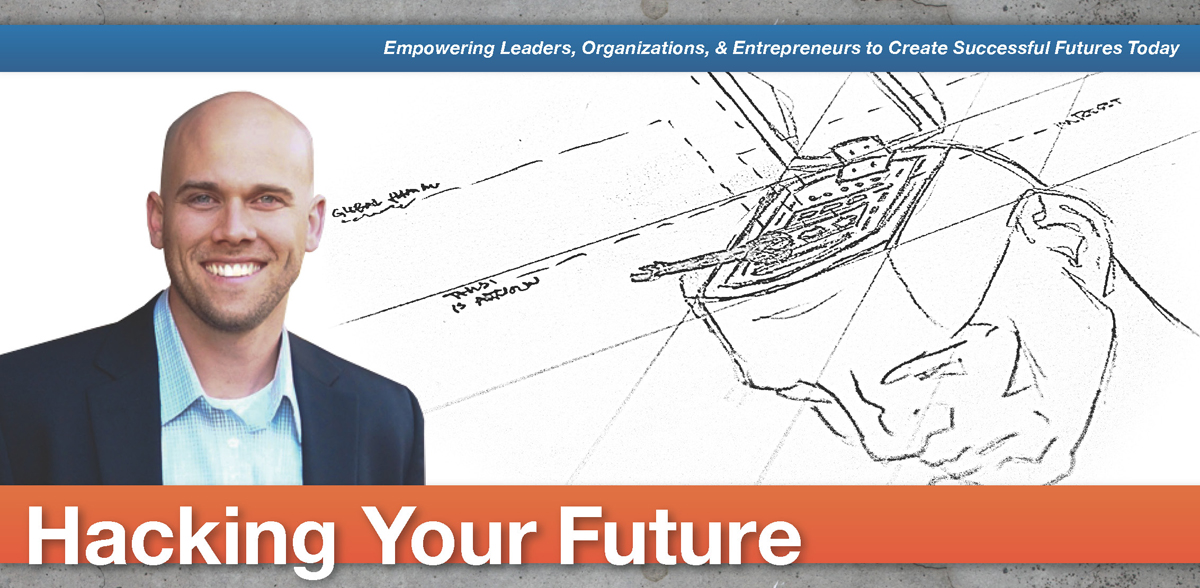 Hacking Your Future is a free weekly memo that provides readers with practical and applicable tips for uncovering their future success. Readers are challenged to re-imagine their personal and professional narratives, goals, and objectives, and re-invent their lives and work in a manner consistent with their new vision of the future.
This week's focal point: While working in the L.A. area over the past two weeks, I decided to pick up a new pair of running shoes. I happened to discover The Starting Line in Marina Del Rey, a locally owned and operated establishment that had been there for nearly 30 years. While there was nothing fancy about the store or its website, the owner, Doug Brown, and the manager, Brian Brown, were incredibly attentive to my particular needs. They encouraged me to take the shoes for a test run outside and suggested several options based on my personal objectives. After a few days and a few runs, it became apparent that I needed one shoe size larger. I spoke with Brian, who said to bring them back and they would get me in a larger shoe. I fully expected to pay for another pair of shoes as this was my error, not theirs, but they said they give every customer 30 days to return shoes that do not work for them. As a business, their main concern was helping their customers have a high quality experience well beyond the initial sales transaction.
Although businesses now have more tools and resources at their fingertips for engaging their audience, the personal touch seems to have become increasingly illusive. Big data, for example, has provided great insight into consumer behavior, but does little to dramatically strengthen a company's relationship with their target audience. How many of you reading this have gone into an establishment to examine a particular product, and then ordered it on Amazon because the price was significantly less? Quite frankly, this is the result of smaller localized retailers failing to distinguish themselves from the "Amazons" in the market. Amazon does so well because they are so often the cheapest option available. Their value is in availability, price, and convenience, rather than customer affection and brand loyalty.
We often hear the imperative to shop local and support local businesses. As someone who sits on the board of directors at my local Chamber of Commerce, I understand the principle of supporting our members and stimulating the local economy. However, as a consumer and as an advisor to leaders and organizations, I have to step back and ask the question, "Why?" Beyond the desire to see significant growth in the local economy, consumers need to know how a local business is going to help them be more successful or enable them to meet their personal objectives. It's easy to call foul on the big corporations, but if your focus is on selling products and merchandise rather than creating better solutions and experiences for your consumers, then you are an accessory to, rather than a victim of, price driven consumer behavior.
Tip of the week: If you want to distinguish yourself in the market, focus on how your products and services enable your target audience to be successful in business or fulfilled in their personal endeavors. By doing so you will confidently be able to answer the question of "why" someone should do business with you, rather than go with the cheapest available option.
You may subscribe and encourage others to subscribe by clicking here.
Privacy statement: Your email address is never shared with anyone for any reason.
Check out my podcast series called The Futurist on iTunes.
If you'd like to reach me by email: [email protected]
or call my direct line: 828-367-0290
© J.P Nichols & Associates Inc. 2013. All Rights Reserved.