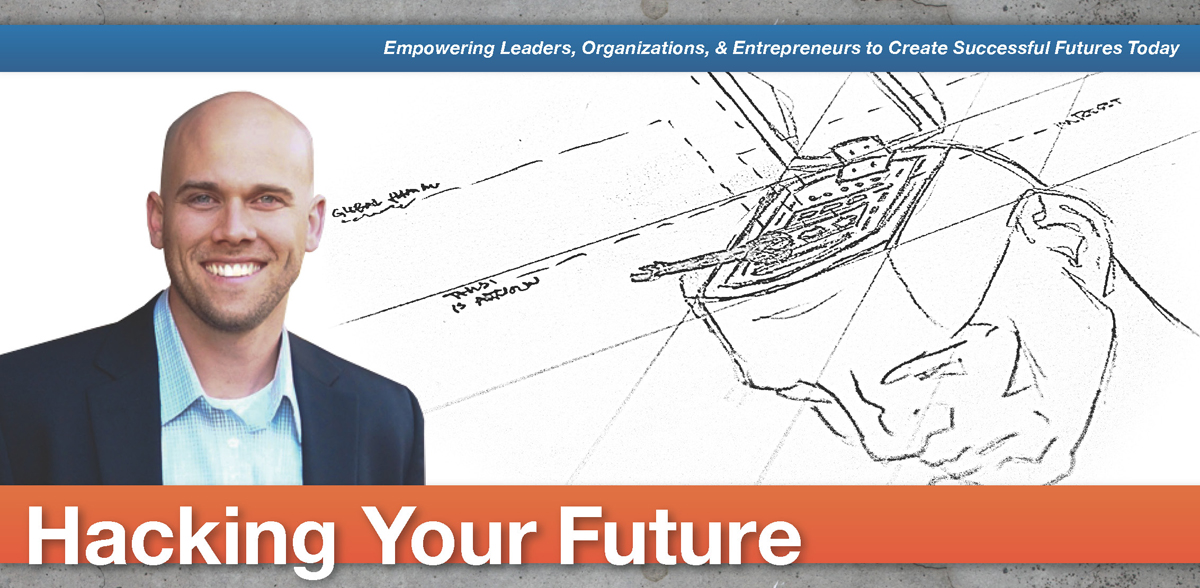 Hacking Your Future is a free weekly memo that provides readers with practical and applicable tips for uncovering their future success. Readers are challenged to re-imagine their personal and professional narratives, goals, and objectives, and re-invent their lives and work in a manner consistent with their new vision of the future.
This week's focal point: All to often, the encouraging and promoting of entrepreneurship is focused on the fundamentals of starting, operating, and growing a business rather than market disruption. The fundamentals of business operations are important, but they do not prepare leaders, entrepreneurs, and organizations to capitalize on shifts in the 21st Century market.
In a recent interview on 60 Minutes Jeff Bezos was asked to comment on the criticism that Amazon ruthlessly puts small business in a position where they cannot compete. While some may view his manner as callous, his response was direct and honest, "Amazon is not happening to these businesses. The future is." Jeff Bezos' success is the direct result of his refusal to conform to "business as usual." Instead he chose a path that matched the emerging business landscape, disrupting the older business models.
Engaging in market disruption requires a long-term outlook and the ability to identify where opportunities for capitalization may emerge. Companies like Shell Energy, Amazon, and Apple consistently look at how the future may unfold over the next 25 to 50 years in order to take advantage of (or create their own) shifts in the market.
As leaders, entrepreneurs, and organizations, it's imperative we refocus the energy we expend trying to slow down or avoid disruptions and use it to create our own disruption. Steve Jobs was the master of market disruption. Under his leadership Apple consistently outpaced the competition by creating their own disruption. This kept Apple far ahead of other companies scrambling to compete in the same market space.
Furthermore, if we look to entrepreneurs as future job creators, we must empower them to be as disruptive as possible. While we waste time resisting new market development, the need for human labor in existing markets continues to dwindle. It's that simple. If we want new job creation we must focus on new market creation. If we do not take this opportunity to shape our economic future, others surely will.
Tip of the week: Take time to identify your long-term opportunities for disruption. At the very least you'll be positioned to seize a larger share of the market, while others are caught off guard and scrambling to recover.
Privacy statement: Your email address is never shared with anyone for any reason.
Check out my podcast series called The Futurist on iTunes.
If you'd like to reach me by email: [email protected]
or call my direct line: 828-367-0290
© J.P Nichols & Associates Inc. 2013. All Rights Reserved.